Most gardens have room for a small tree and autumn is a really great time to plant one. The soil is still warm from summer, which helps the roots establish, and good root establishment is key to the short and long-term success of your tree.
There are many small trees to choose from, and it's worth extending your search to a specialist nursery or an on-line supplier, where you have wide range of options available.
A tree is both a statement and an investment, so it's worth considering how it is going to look in your garden as it matures.
Consider:
Eventual height and spread
Impact on light levels in the house and garden
Suitability for your garden conditions (light, soil moisture levels etc.)
You also want to consider the ornamental properties of your tree. Blossom is lovely, but often short-lived, so think about how the tree will look for the remaining 49 weeks of the year when it's not in flower.
Below are five of my favourite choices of trees for small spaces.
Cercis "Forest Pansy"
Heart shape leaves, amazing bright pink blossom and great autumn colour – what's not to love? Eventual height of 5 metres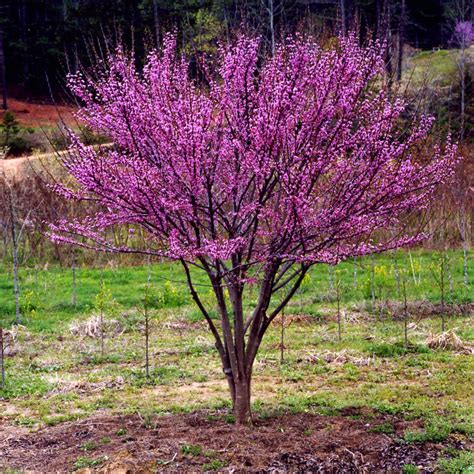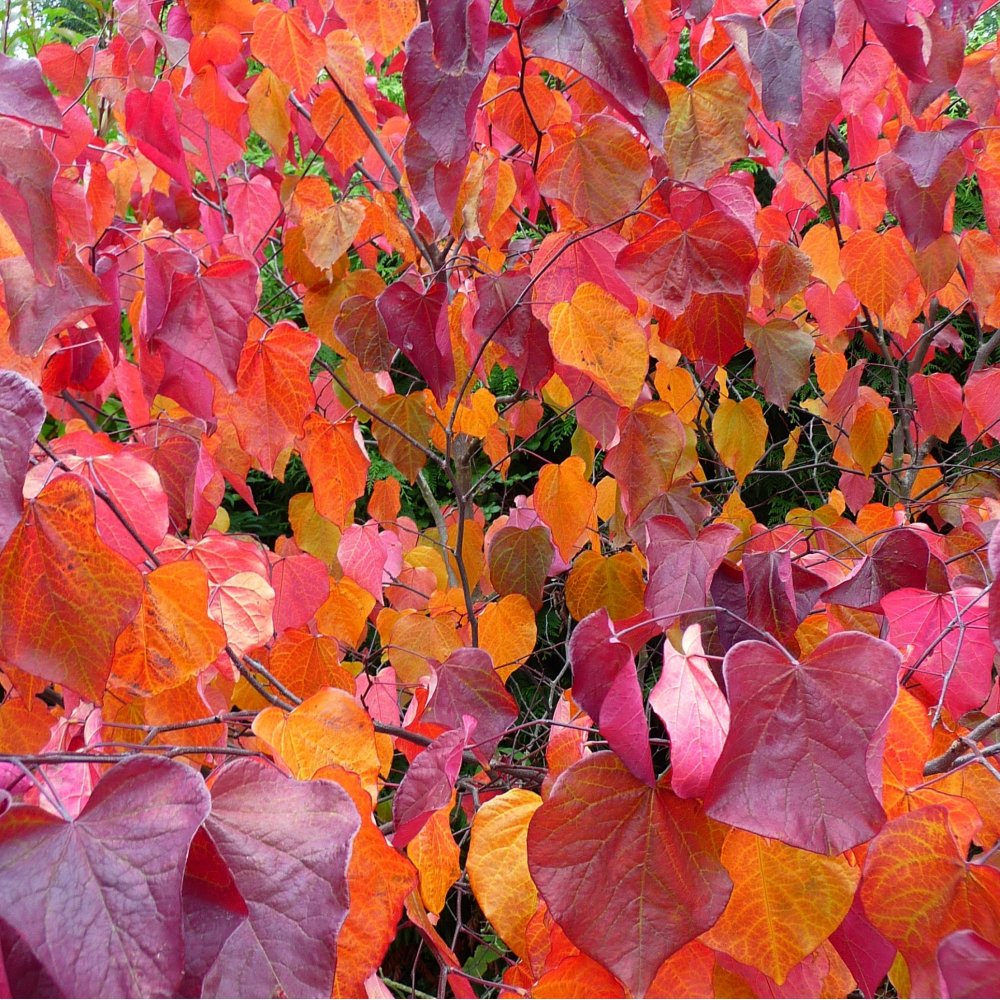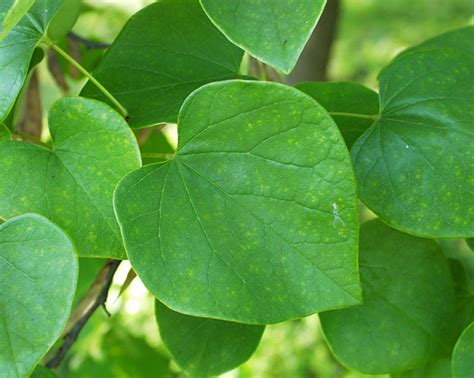 Prunus 'Autumnalis Rosea'
A cherry tree that flowers during the gloomiest time of the year should seriously be worth considering! Prunus Autumnalis flowers in fits and starts from November to March, followed by small fruits that the birds will appreciate. It also colours well in autumn, giving you 3 distinct seasons of interest.
Eventual height of 5 metres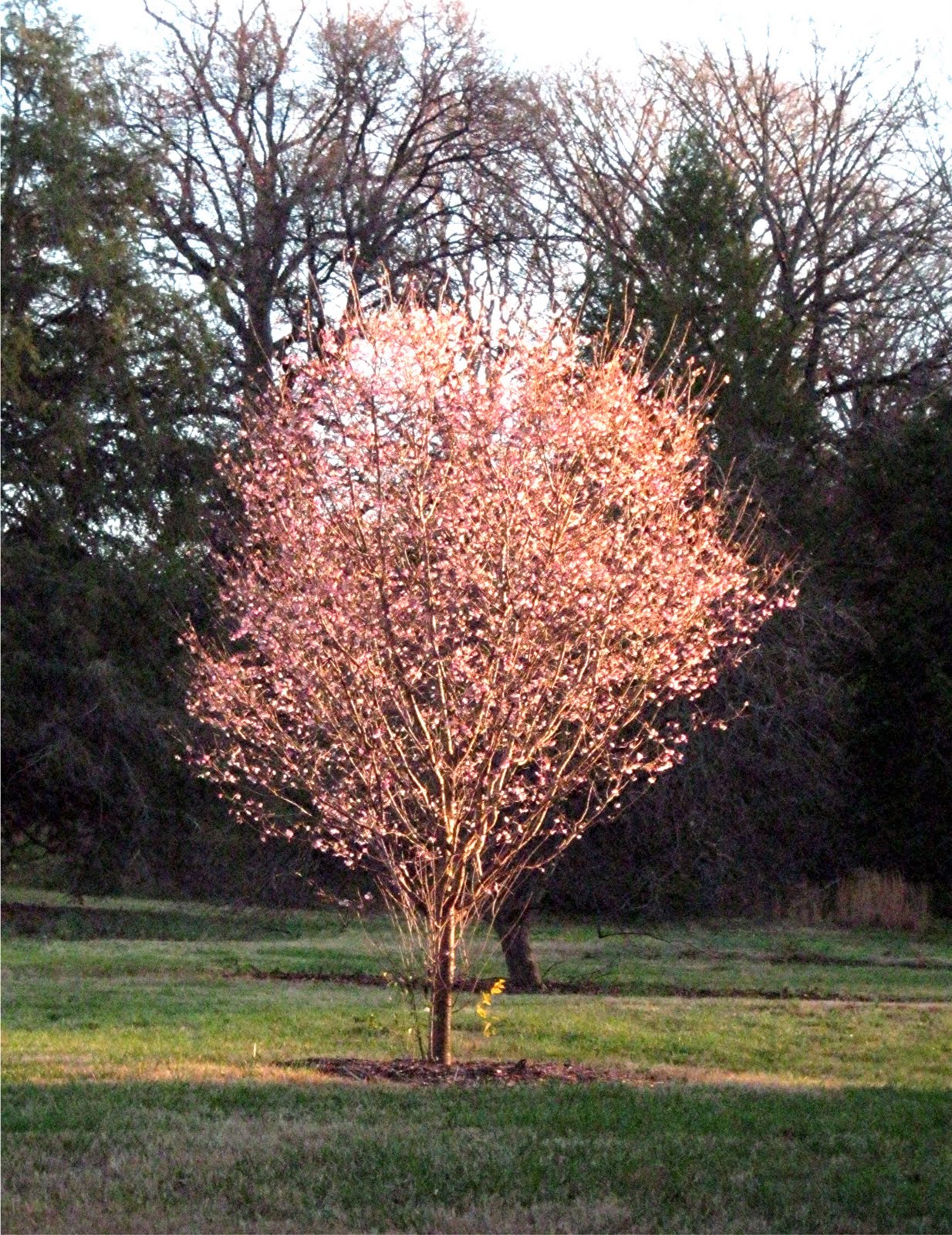 Cornus kousa 'China Girl' Tree
It's hard not to love any of the flowering dogwoods, they are the epitome of elegance! This group of dogwoods produce large, flower-like bracts, which are extremely long lasting. "China Girl" has the advantage of flowering in June, so provides something to look forward to after the main blossom season has finished. Little strawberry like fruits follow after flowering and the leaves colour spectacularly in autumn. Dogwoods love damp soil, which makes them a good choice for wetter gardens.
Eventual height of 3 metres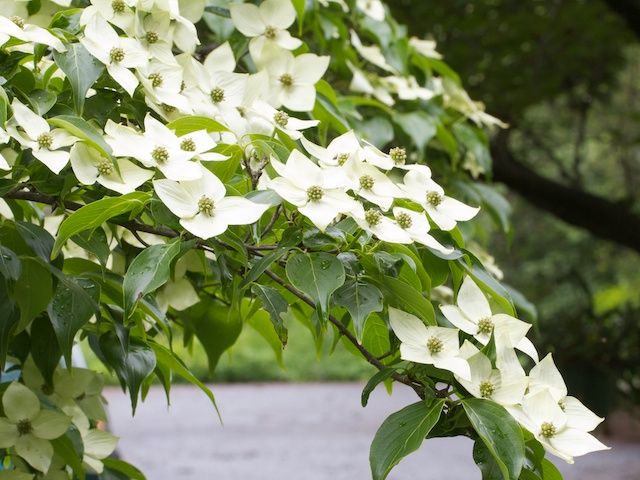 Acer palmatum 'Sango-kaku
No small tree list would be complete without an acer, and there are many to choose from. "Sango Kaku", the coral bark maple provides year-round interest. In spring, young leaves emerge yellow maturing to an orange colour in autumn. During the winter time, new shoots take on a coral colour that reflects the winter sun
Eventual height 4-5metres. Prefers a sheltered site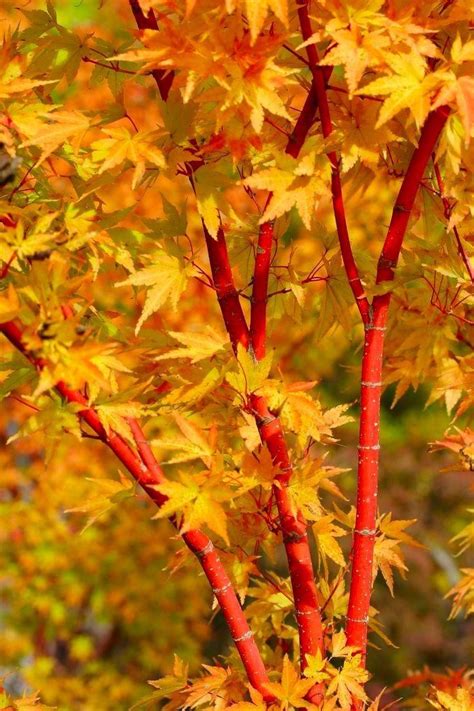 Prunus mume 'Beni-chidori'
February is a grim month in the garden, so why not introduce some shocking pink to brighten up the grey? The flowers smell of almonds, which is unexpected, as this tree is actually an apricot - don't expect any fruit though! Leaves colour well in autumn.
Eventual height 2.5m