Winter has arrived, along with short, dark days and wet miserable weather. Whilst most plants are dying back or entering dormancy, there are a number of shrubs and perennials that are coming into bloom.
If you don't know what you want for Christmas this year, why not ask for a winter flowering shrub? They make an excellent addition to a garden, and where possible, I always try and incorporate at least one into my planting designs.
Winter flowerers not only bring a bit of colour and cheer to the garden, they also provide much needed food for bumble bees and other pollinators that are still around. As pollinators are scarce at this time of year, winter flowering shrubs attract them in by flowering for long periods of time, and producing a strong scent. Two features that us humans can also appreciate.
Sarcococca confusa (sweet box)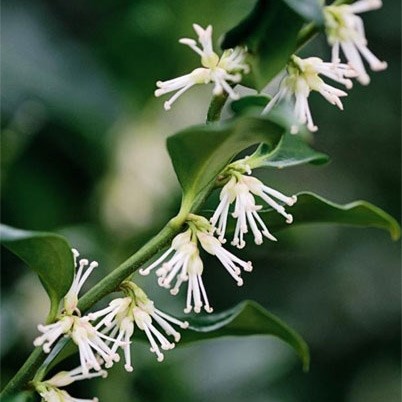 Sarcococa is the sort of plant that you could easily not notice, then winter comes, and it bursts into tiny, white flowers producing the most gorgeous vanilla scent. A shady spot in your front garden is the ideal spot to smell it during those quick runs from the front door, to the car.
Flowers December – March
Viburnum × bodnantense 'Dawn'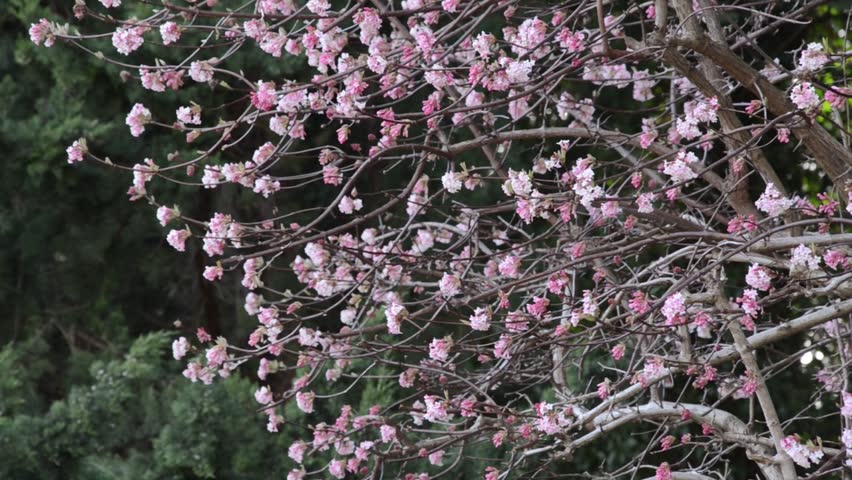 For most of the year Viburnum x bodnatense "Dawn" isn't the sort of shrub that would stop you in your tracks. By autumn though, there is a hint of what to come, with the formation of numerous little pink buds. These buds usually open once the leaves have dropped, flowering profusely, in clusters of dark pink, highly scented flowers.
It works well as part of a mixed shrub border, but needs a bit of space, as it can grow to 2 metre.
Flowers November – March

Clematis cirrhosa 'Jingle Bells'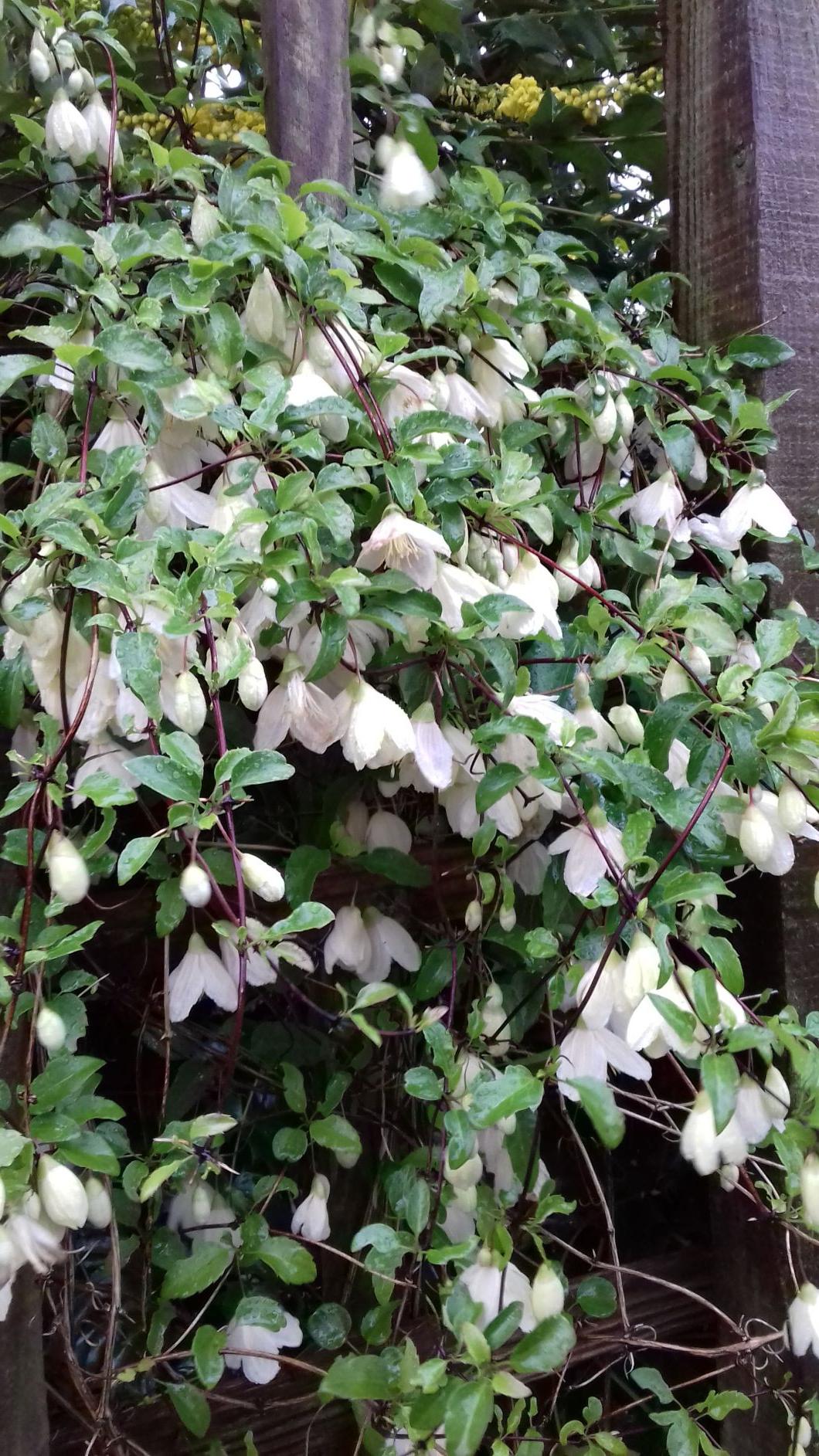 The picture above was taken in my garden, where little "Jingle Bells" has burst into flower in the last week. The photo has been taken on a rainy grey day, which just goes to show the difference a plant in flower can make at this time of year. It's lovely to grow over an arch, so you can stand below and admire the bells above you.
Flowers December to February
Mahonia × media 'Winter Sun'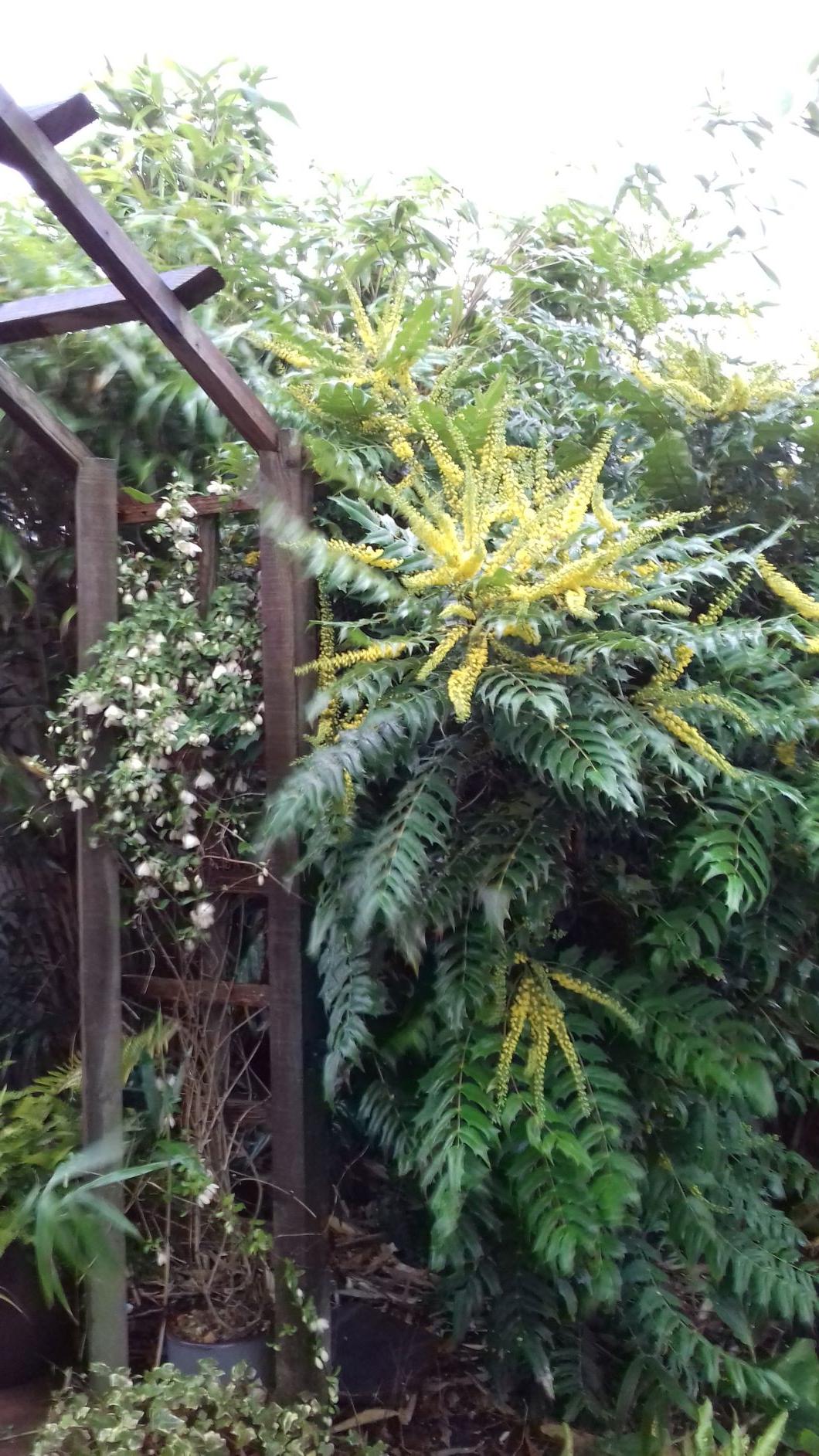 Mahonia's are pretty tolerant shrubs, and a good shrub to fill a shady border. They grow quickly, so are great plants for getting height into your garden. Evergreen and statuesque, they look good in your garden all year around. The flowers spray out on large yellow rosettes and smell completely divine!
Flowers: November to March

Viburnum tinus 'Eve Price'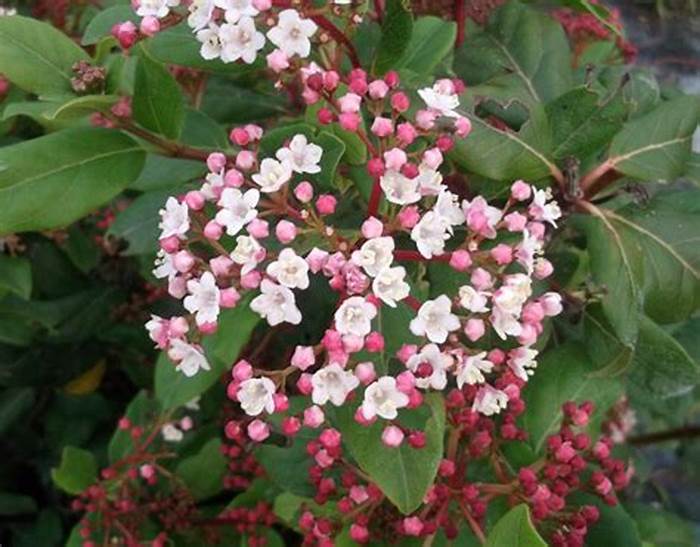 Viburnum tinus tends to bring out the plant snob amongst horticulturalists, as it's a predictable addition to new build and municipal planting schemes.
If you are not a plant snob, and require a low maintenance, evergreen plant that will flower for almost 6 months of the year, then a viburnum tinus will do you well.
Flowers November to April
Camellia × vernalis 'Yuletide'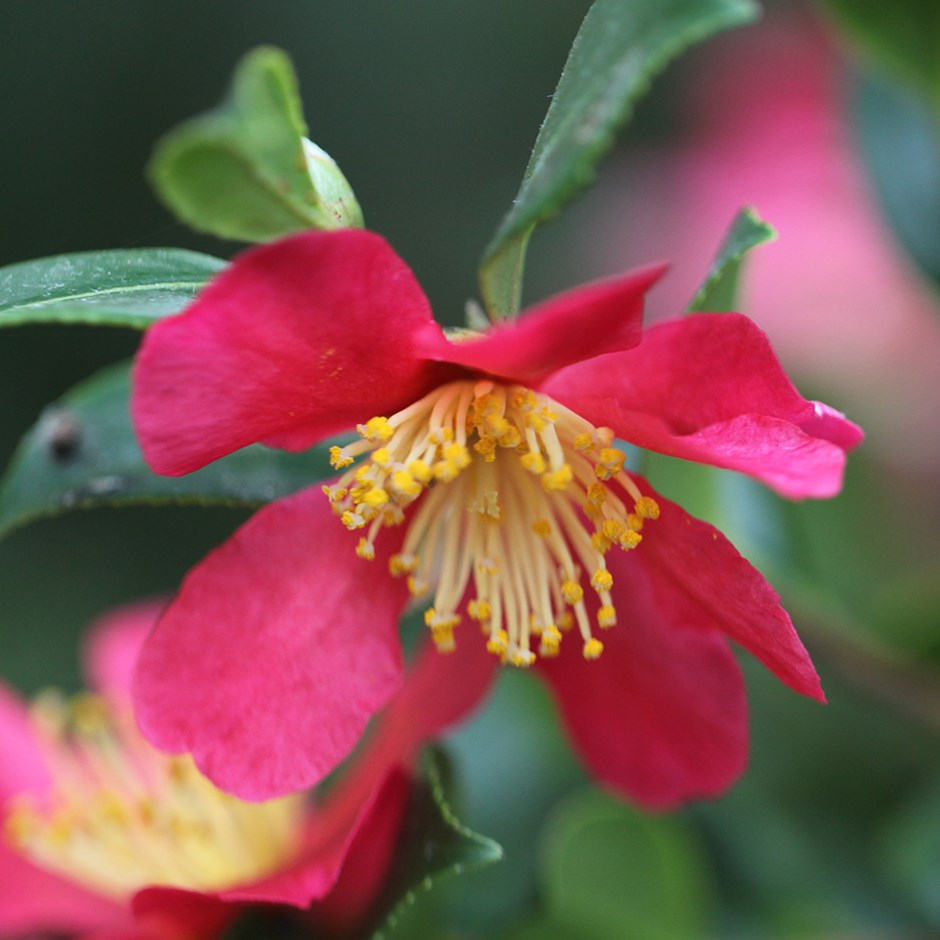 Camelia's are rather showy plants, and almost seem a bit out of place in UK winter gardens. It's the sort of plant you think ought to belong in the tropics! This particular Camelia flowers over the Christmas season, red flowers on a glossy green background. What could be more Christmassy (except holly). As Camelia's go, this one is quite compact, reaching 3 metres in height. Prefers acid soil. East-facing sites should be avoided.

Flowers: November to January
Daphne bholua 'Jacqueline Postill'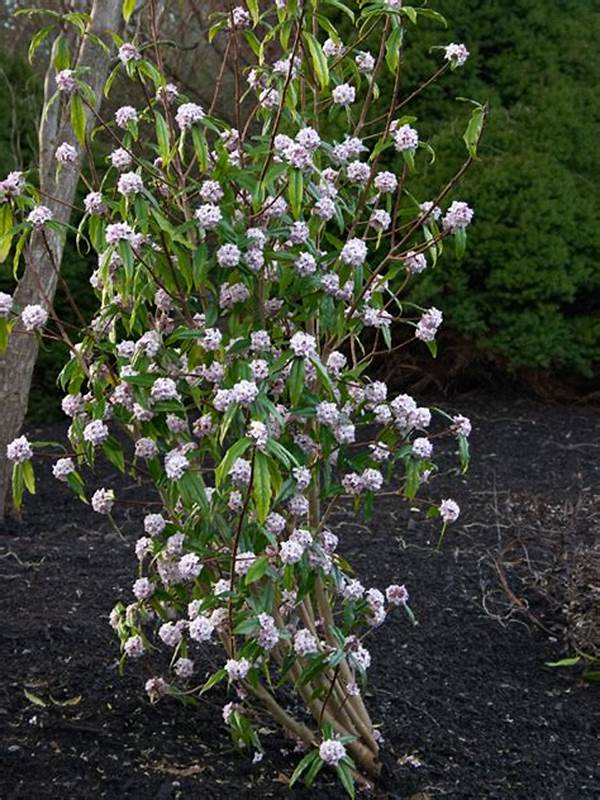 A Daphne in flower is a beautiful thing. You often smell them before you see them, such is the strength of their scent. Daphne's are quite exacting in their preferences, and need a sunny, sheltered position, and fertile, well-drained soil. They are on the pricy side, so only invest if you can provide it with good home.