With so many varieties and colours available, it's hard not to love a tulip, particularly as planting them gives us a good reason to get into the garden at this time of year for some fresh air and solace from UK elections, Brexit and Christmas shopping.
November and December are the best months to plant tulip bulbs, as the sub-zero weather that we are starting to experience helps prevent the spread of a damaging fungal disease called "tulip fire".
The secret to getting a good tulip display is to plant them deeply in a spot which is free draining (doesn't waterlog). The planting depth is important, as it provides the flower stalk with stability in strong winds and also acts as a deterrent to squirrels, which are able to scoop out bulbs that are shallow planted.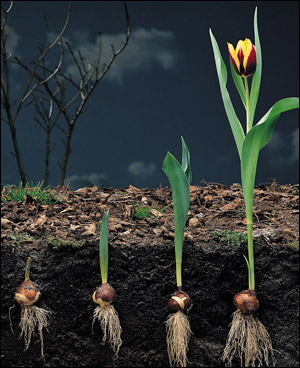 The planting depth should be 3 times the size of the bulb. This can make the task of planting lots of bulbs quite onerous, so it's worth investing in either a bulb planter of a tapered spade which makes life a lot easier. Always discard any bulbs which show signs of rotting.
Tulips can be displayed in lots of different ways. In herbaceous borders, they can be planted between the now dormant plants. This will provide the garden with a bright and cheerful display during spring at a time where your summer plants are still coming out of their winter slumber. The emerging folliage of the summer plants will then do a nice job of hiding the old foliage of the tulips as they die back for the year.
If planting into an empty border, or a border with established shrubs, it can be more effective to plant tulips in groups, so you get big shots of colour through the border.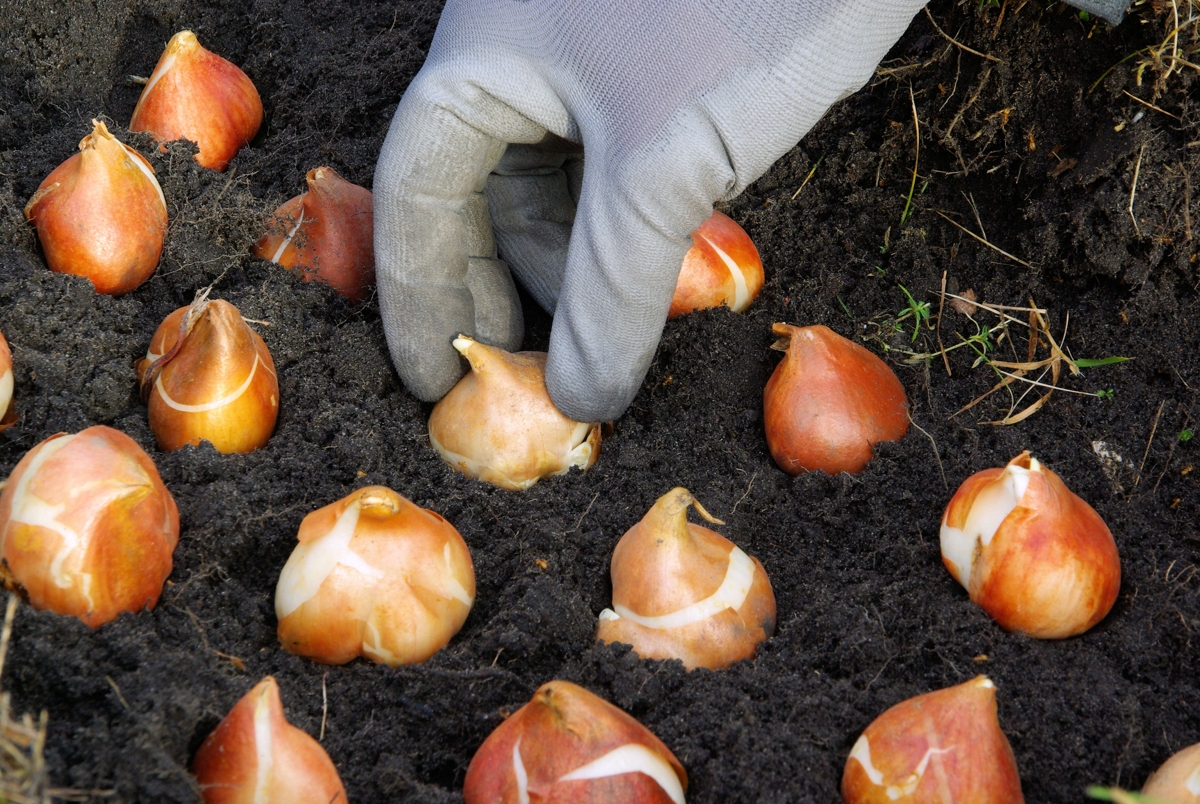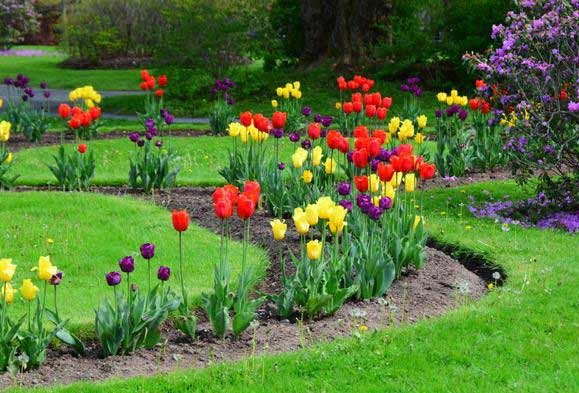 I like to plant bulbs into pots, then move them into a prominent place as they start to come into flower. For a good display, place as many bulbs as possible into the pot, but make sure the bulbs don't touch each other. Pots should be elevated off the ground using pot feet or bricks, so water can drain away. Pots should then be protected from rodents; chicken wire should do the trick.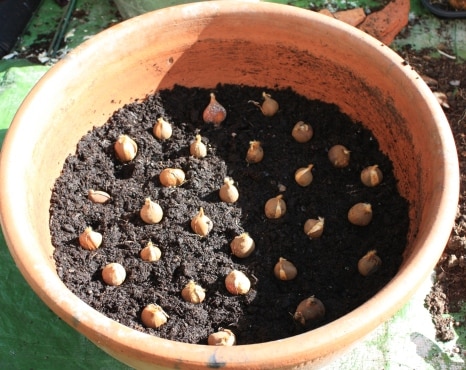 An after-planting cup of tea can be very helpful. Then leave your tulips for the next 5 months to work their magic….