It seems quite hard to imagine right now, but temperatures are due to take a tumble next week, so it's time once more to think about protecting your tender plants.
Last year I successfully over-wintered my two Cannas in a cold frame. However, they have both put on huge amounts of growth this season and are now too big to fit in. I don't own a greenhouse, so the only option is for them to go "Bear Grylls" this winter, and tough it out in the open.
If you don't have somewhere to move your tender plants to over the winter period, there are some actions you can take to increase their chances of survival.
For plants in the ground: Add a really thick mulch of compost (15cm) around the base, which will help protect the crown and roots from freezing conditions.
It's a really good time to do this right now, as the soil is still quite warm and a mulch will hold the warmth in.
It's also worth mulching around plants that are not reliably hardy, such as salvias and penstemons, as they will appreciate the extra layer of insulation, should temperatures plummet below -5.
For plants in pots: Add an extra layer of insulation by wrapping the pot in bubble wrap. For my Canna, I've also packed the top of the pot with straw and made a little bubble wrap shelter that I can pop on top when temperatures plummet. I'm sure Bear Grylls would approve!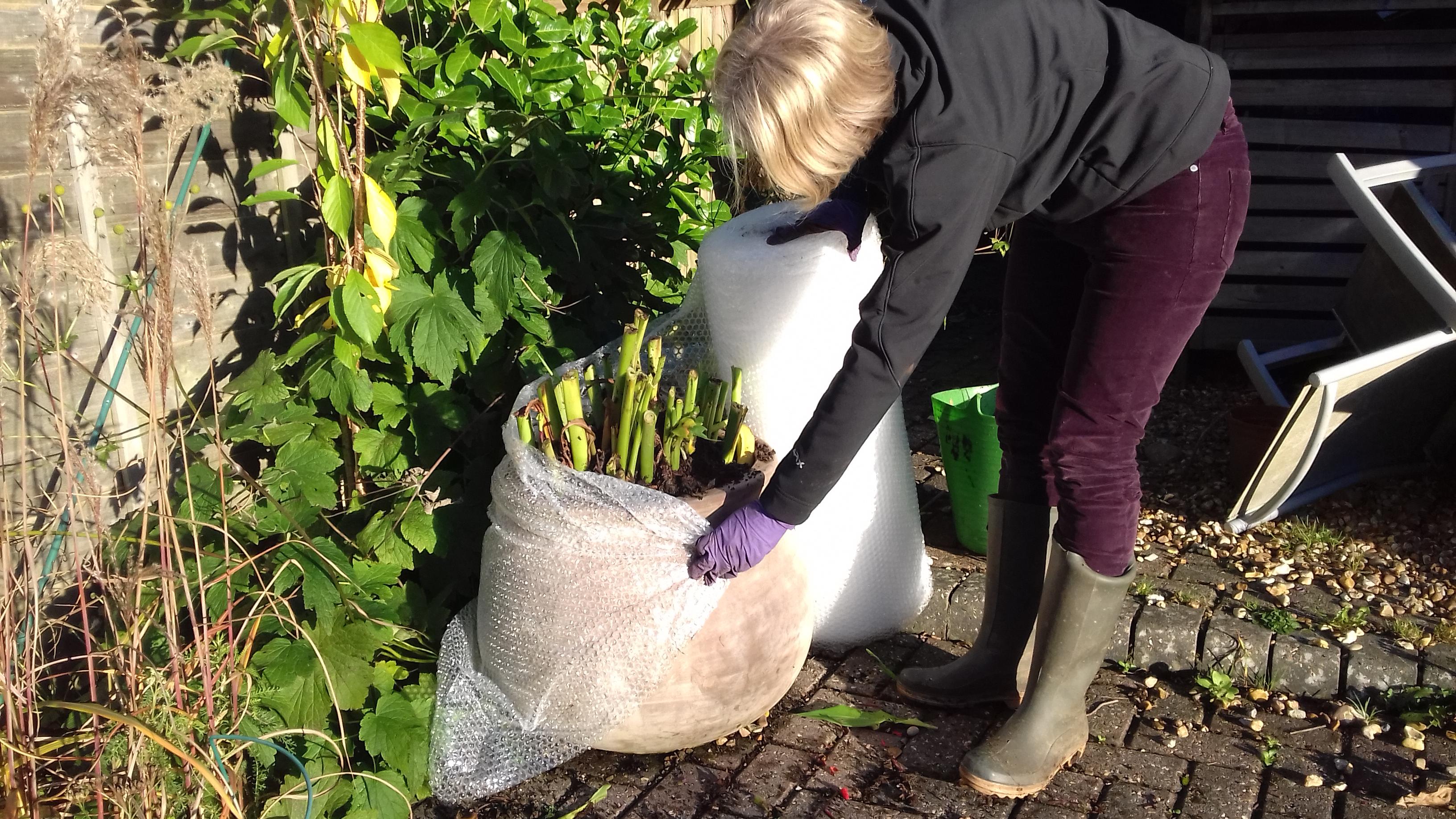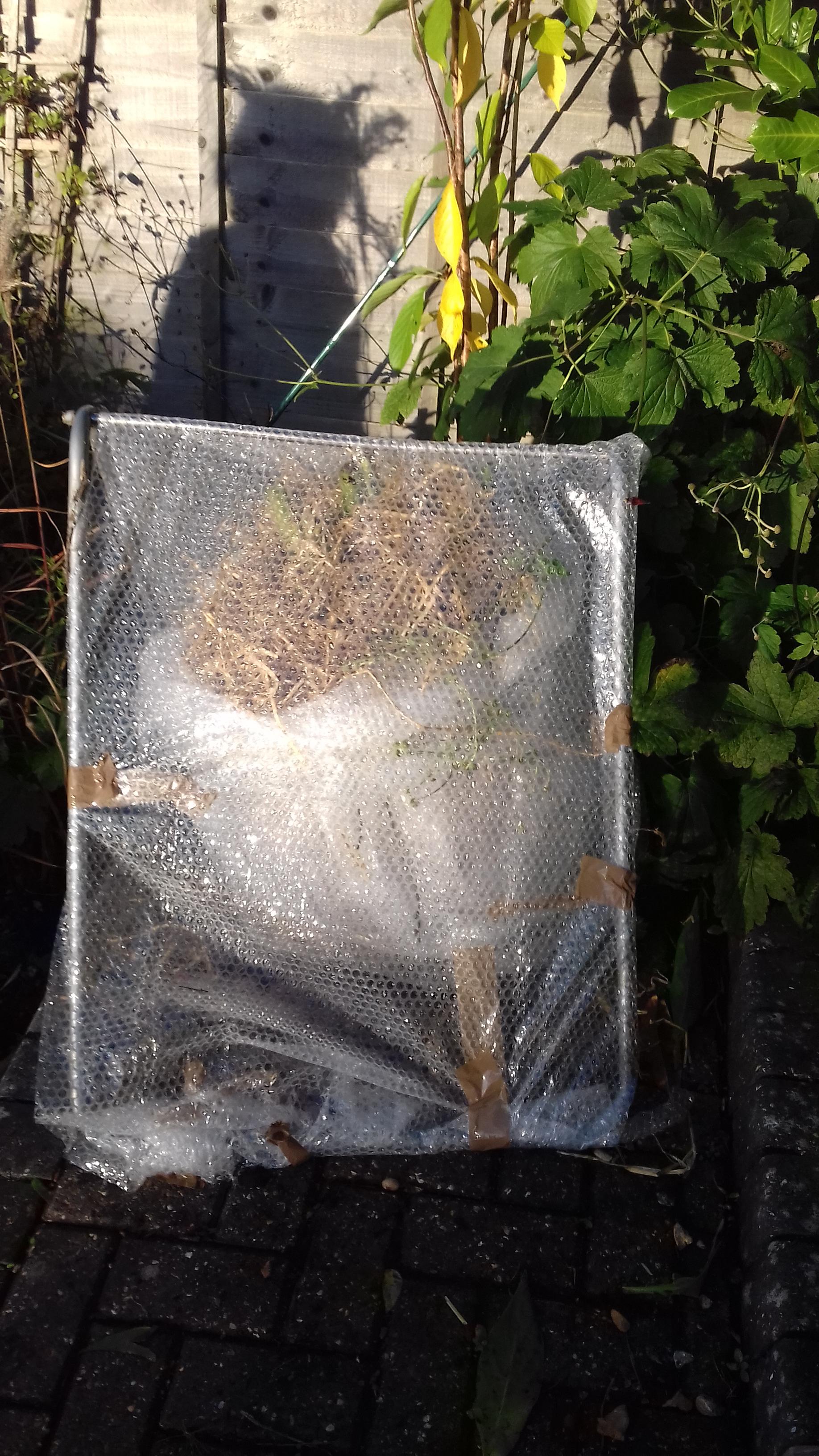 For information on protecting other tender plants such as dahlias, see the blog below
http://www.lindfieldgardeningcompany.com/blog/wrapping-up-your-plants-for-winter