I often get asked to design "low maintenance" planting schemes, as people have limited time to spend gardening, or believe they lack the skills and confidence to tackle certain gardening jobs.
Low maintenance planting schemes do not have to mean "boring" and there are some lovely plants available that perform without having to be pruned, divided, stroked, or talked to.
For a plant to succeed it needs to be given the right conditions to grow and adequate space to grow into. You also need to be prepared to water your plants until they have established. After which you can pretty much sit back and let your garden work for itself.
Below are some great low-maintenance plant options which can really lift a garden.
For structure
Pittosporum "Golf Ball"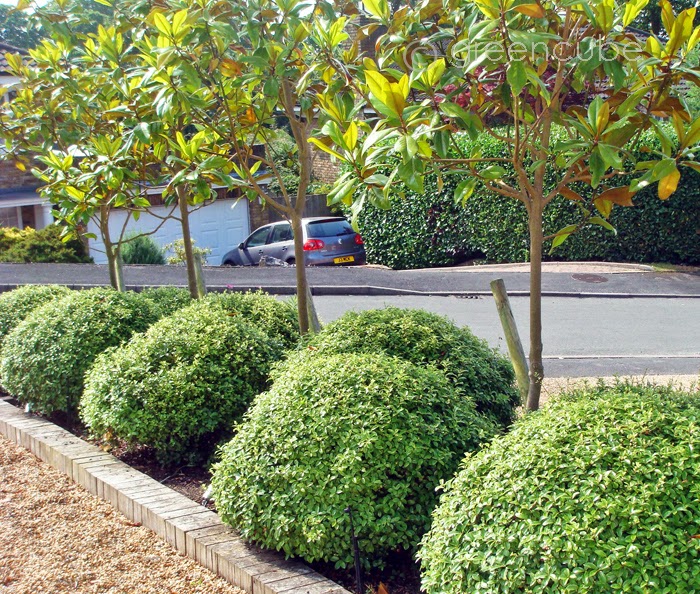 Attributes: Grows into a ball shape without the need to prune.
Requires: Full sun to part shade in sites which don't get waterlogged
For great foliage
Fatsia japonica "Spiders web"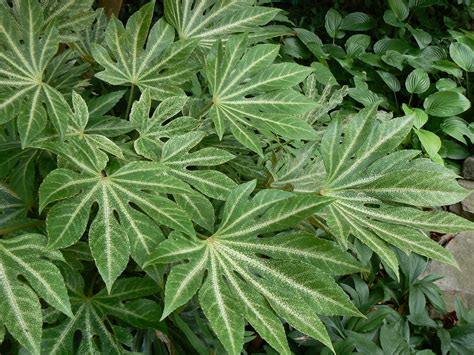 Attributes: Amazing foliage which creates a lush, calm feeling in the garden
Requires: Partial shade and a bit of space ( grows to 2.5m)
For Flower Power
Geum "Totally Tangerine"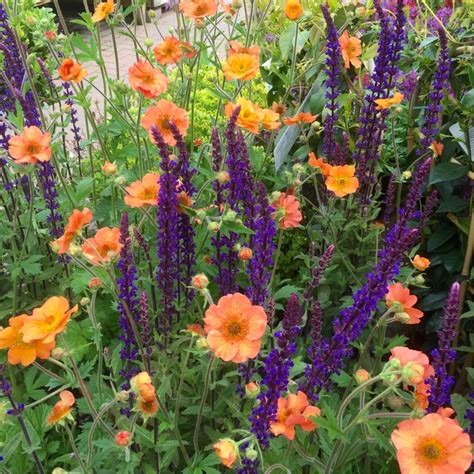 Attributes: Bright orange flowers for up to 7 months
Requires: Full sun. Remove old foliage in late winter
Salvia nemorosa "Ostfriesland"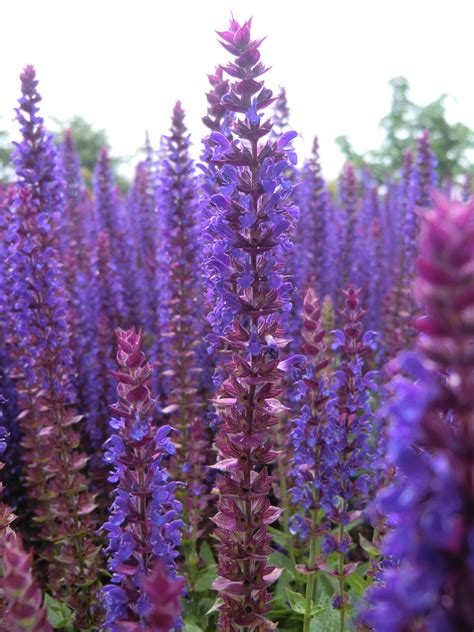 Attributes: Spires of violet flowers that last for months. Plant them with the geum above for some an intense colour experience!
Requires: Full sun and soil which doesn't water log. Cut back dead foliage in late winter.
Winter flowers
Viburnum tinus "Eve Price"
Attributes: One of the UK's longest Flowering shrubs
Requires: Full sun to partial shade, plus lots of space (grows to 3m)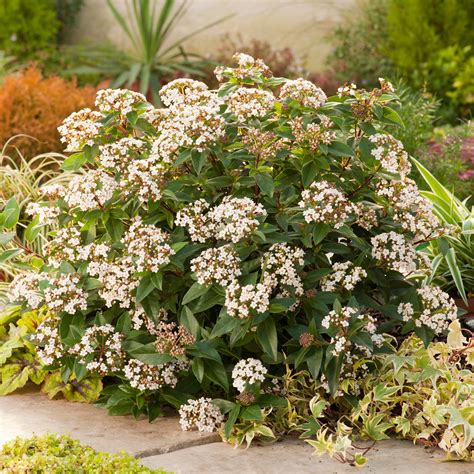 Best for a shady wall.
Hydrangea anomala subsp. petiolaris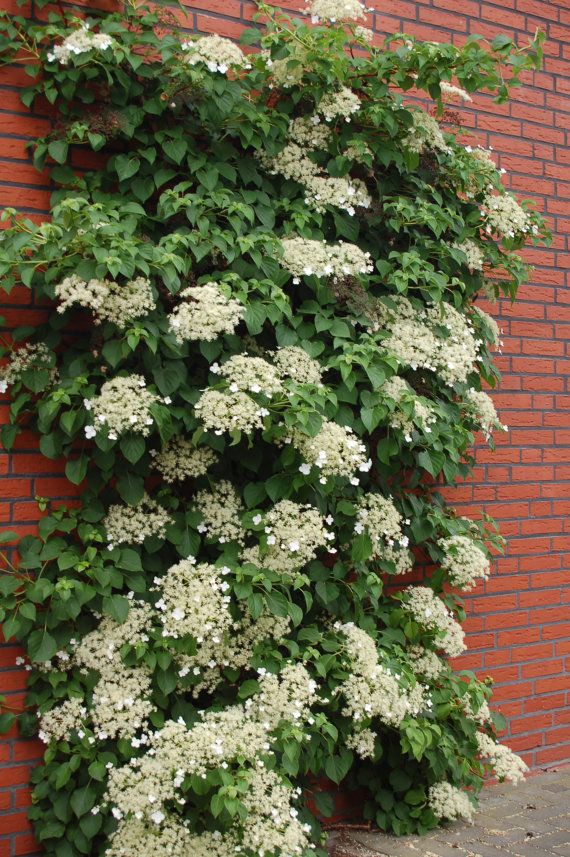 Attributes: Self clings so no support structure necessary
Requires: Copes with shady dry areas – needs a large wall or fence to climb
Beautiful Blossom
Cornus "Florida"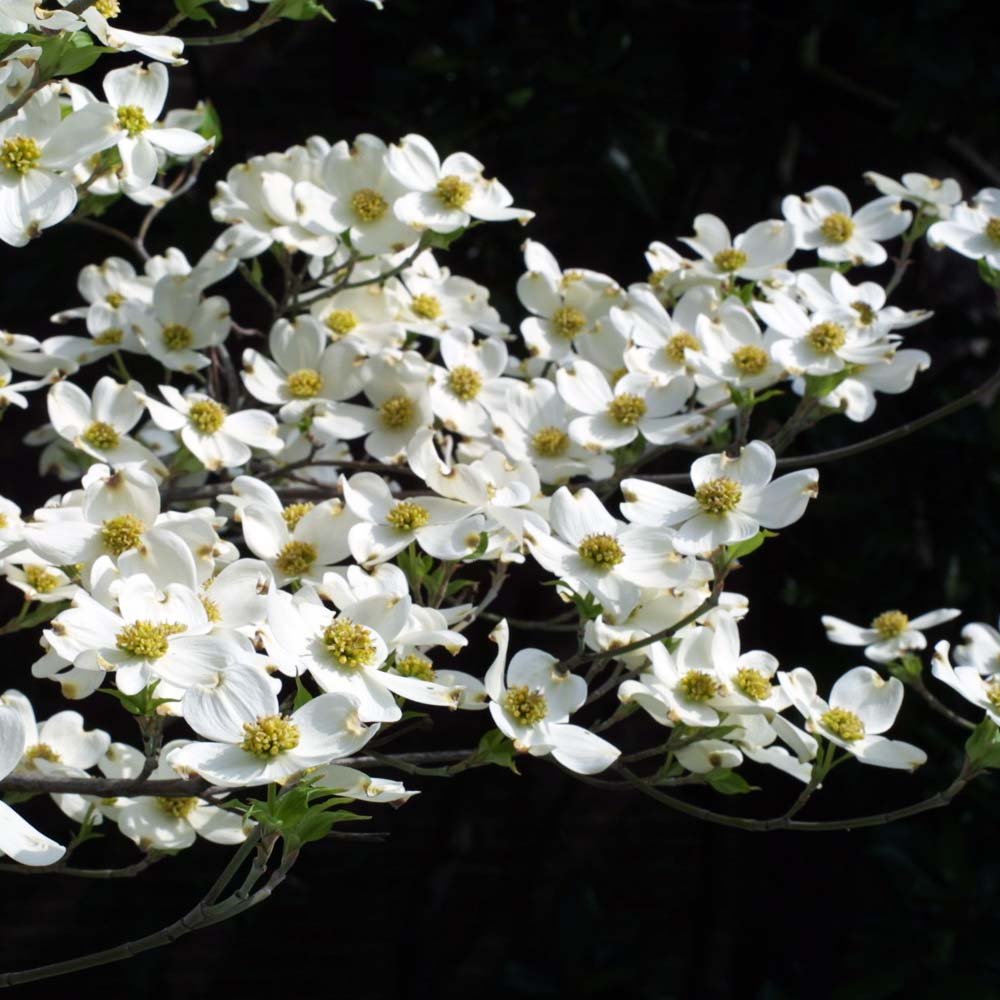 Attributes: Small tree so great for smaller gardens. Gorgeous bract like flowers in May and great autumn colour.
Requires: Full sun to partial shade.
Late season colour
Japanese anemones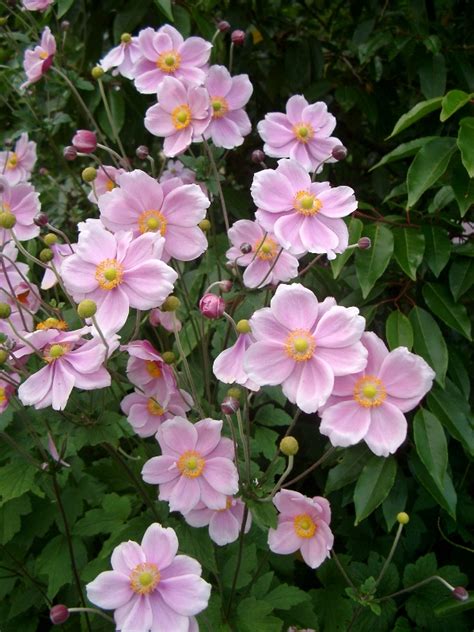 Attributes: Very pretty flowers in white or pinks. Bee friendly and flowers well into Autumn
Requires: Full sun to partial shade

High impact
Bulbs are the archetypal low maintenance plant. With loads of varieties to choose from, you can create colour for much of the year. Once flowered they die back naturally and hibernate until the following year. Zero effort!