Bulbs are an incredibly useful and inexpensive way to inject colour into spring borders. They are brilliant for brightening up otherwise empty spots, such as dry shady ground underneath deciduous trees, or by positioning pots full of bulbs around beds that are still waking up from winter.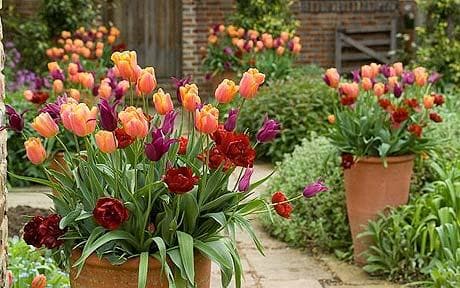 There are a huge variety of bulbs available to buy from garden centres and on-line stockists, and it's worth browsing through the full range as there are some truly gorgeous bulbs, which are often overlooked such as dog-toothed violets and Camassia.

One problem with buying bulbs, is that bulbs become available far earlier than most people are ready to plant. Mild autumns mean our gardens die back slowly, making it harder to access the ground in which we want to plant.
If you leave bulb buying late, then there is a lack of variety to choose from, and what is left is often past its best. So it is better to buy earlier and then store the bulbs until you are ready to plant.
If buying bulbs from a garden centre, firstly, check the condition of the bulbs
They should feel hard, not squidgy
Free from mould
Not sprouting
Sprouting bulbs can be planted, but this should be ASAP. Mouldy or squidgy bulbs should be binned. Only bulbs in good condition can be stored. This should be somewhere cool, well ventilated and away from mice and squirrels.
Tips for planting bulbs in borders
Depending on the type of bulb, there is generally an optimum month for planting. Many bulbs like to be planted in September and October. Bulbs like tulips are better planted in November when it's a good deal colder. You can usually get away with planting late or early, as long as the bulb is still in good condition, but the rules are better followed
Generally, bulbs are planted three times the depth of the size of the bulb, though there are exceptions, so check the package for guidance on depth and spacing
Bulbs look better planted in groups or drifts, rather than dotted along the border as individuals, or worse, in a single, straight line!
If on heavy clay soil, like in Lindfield, it is really beneficial to add a handful of grit to the planting hole, before you pop the bulb in. This stops the bulb sitting on wet soil through the winter, which can cause rotting.
Think about the size of the bulbs you are planting. Small flowering bulbs such as crocus need to be planted at the front of the border, where you can see them. Larger bulbs such as daffs, Camassia and Alliums should be planted further back.
Think about the overall effect you want to create. What else will be in flower at the same time? Bulbs look lovely planted with other spring flowering plants, such as forget-me-nots, wall flowers and euphorbia.
Planting bulbs in pots
Bulbs are a really useful and cheap way to create stunning spring pot displays. For some bulbs, such as tulips, which don't like our wet winter soil, a pot will provide much better growing conditions. When planting in pots;
Make sure deeper pots have adequate drainage, so add a few crocks, or pieces of polystyrene to the bottom of the pot, before you fill with soil
Ignore the recommended spacing for bulbs and plant the bulbs closely together, at the recommended depth.
If you are layering the bulbs, lasagne style, then the largest bulbs go at the bottom of the pot and the smallest, earlier flowering bulbs such as crocus, are planted nearer to the surface of the pot
The pots should ideally be raised of the ground on pot feet or bricks, which will aid drainage and prevent the bulbs from rotting
Don't let the soil dry out completely, the occasional winter watering may be needed
Protect potted up bulbs from little squirrelly hands, with chicken wire or netting. This can be removed when the shoots break through the soil.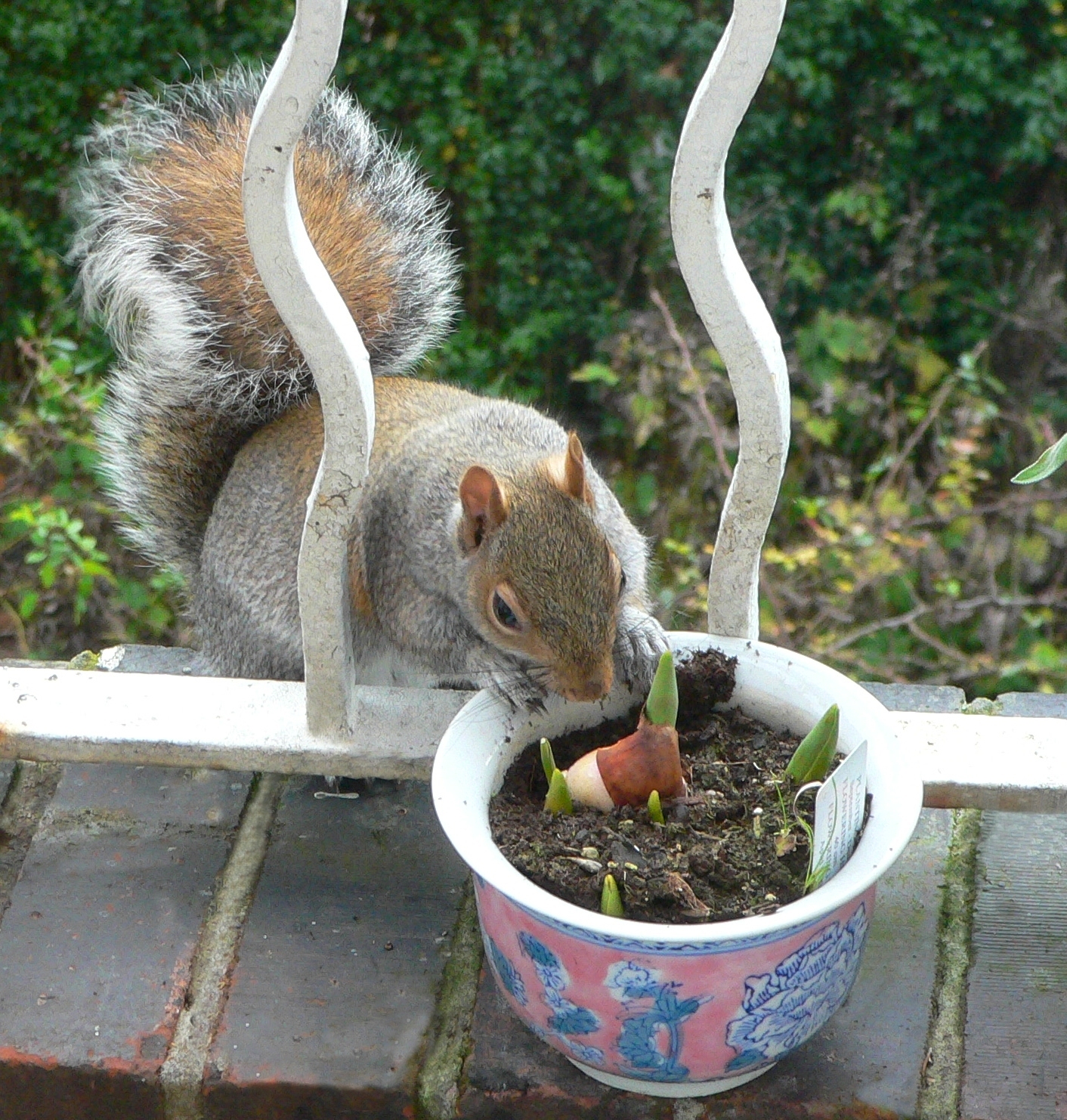 Naturalising bulbs
Naturalising bulbs is when you plant bulbs in an informal part of the garden such as a wild flower meadow or under trees in a woody area. Bulbs like camassia and snakes head fritillary look gorgeous planted in meadows, adding lots of height and colour early in the season.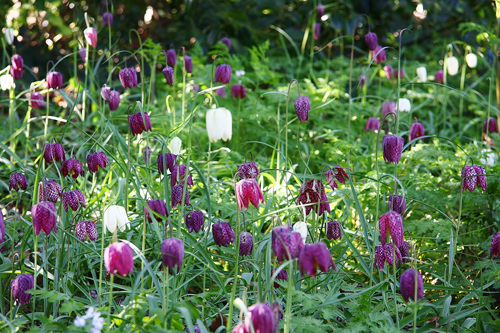 A consideration when planting bulbs in lawns is that the foliage takes about 6 weeks from flowering to die down. Until this point, you are unable to mow the lawn, as the bulbs will not have sufficiently re-fuelled to flower again the following year. With late flowing spring bulbs such as fritillary, this could be as late as July!

Therefore, if you fancy bulbs in your lawn, it is better sticking to earlier flowering bulbs such as snowdrops or crocus, as the first mow of the season coincides well enough with the foliage dieback of these bulbs. Later flowering bulbs are better off in a dedicated meadow area.
Tips for planting
When naturalising bulbs you want the bulbs to look as natural as possible, something the human eye really struggles to artificially create. So;
For meadows and woods, throw small handfuls of the bulbs into the planting area and plant where they land
If planting into your lawn, gently throw the bulbs into the area you want to plant, then using a sharp trowel, lever up a bit of the turf. Plant the bulb and then press the turf back down again.