Contrary to belief, there is quite a lot that can be done in the garden during the winter months, and what better way to fight of the January malaise and to feel less SAD, then to be outside, getting some fresh air and looking for the first signs of spring.
Winter gardening is very weather dependant, and if the soil is wet and sticky, and the lawn is squelchy under foot, it is better to leave the garden alone until conditions dry out.
If you can get outside, then now is a good time to cut back some of the dead foliage from the previous summer and to clear fallen leaves from the borders, so that emerging bulbs are not smothered. Concentrate on foliage that has already collapsed in on itself, and areas where fallen leaves are covering soft herbaceous plants and bulbs. This morning, I cut back all the old fronds from the ferns by the fence, uncovering hidden primroses and iris reticularis, that will soon flower.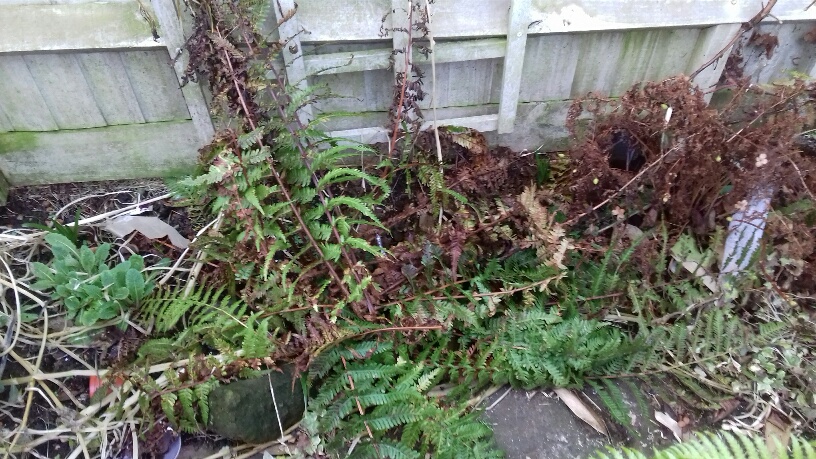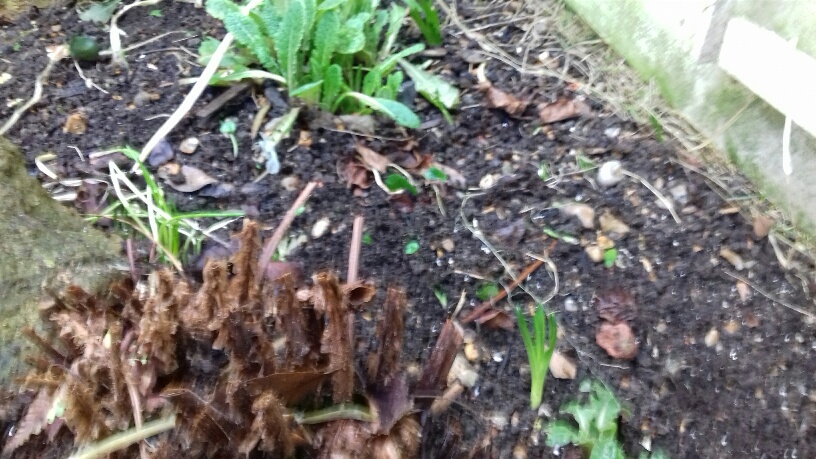 Stems that are still upright can be left in place, and there are ecological reasons to do so. Ornamental grasses should be left until early spring, unless they have already collapsed.
There is no massive hurry to complete the clear up, in fact you have until late February to get the garden ready for spring. Enjoy the fresh air, come in when you get cold and reconnect with your garden for 2018.