A bit of a cliche I know, but it is important to down tools and enjoy our garden's Here are a few moments I enjoyed with mine this week!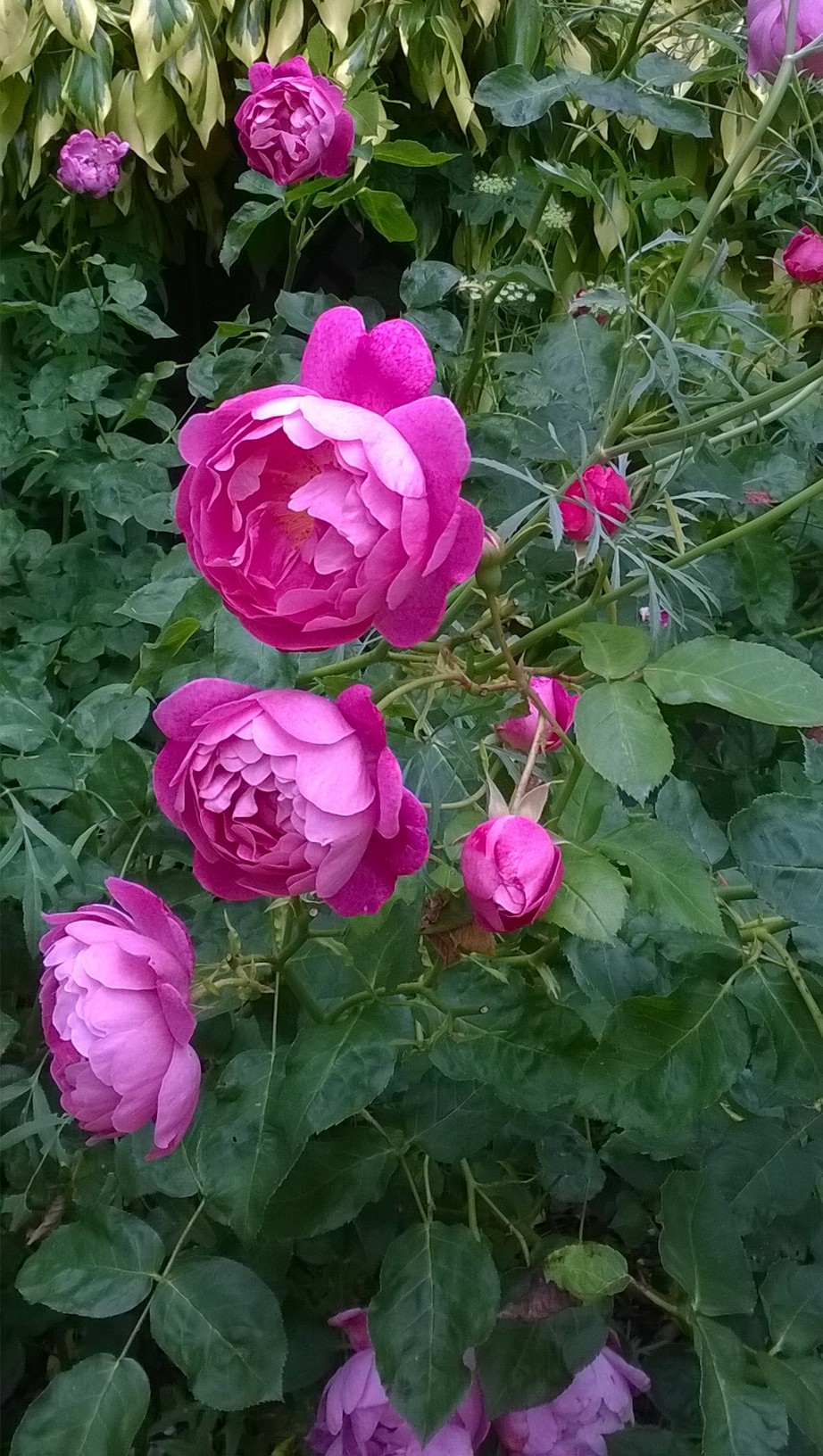 Rosa Corvedale - the first rose a ever bought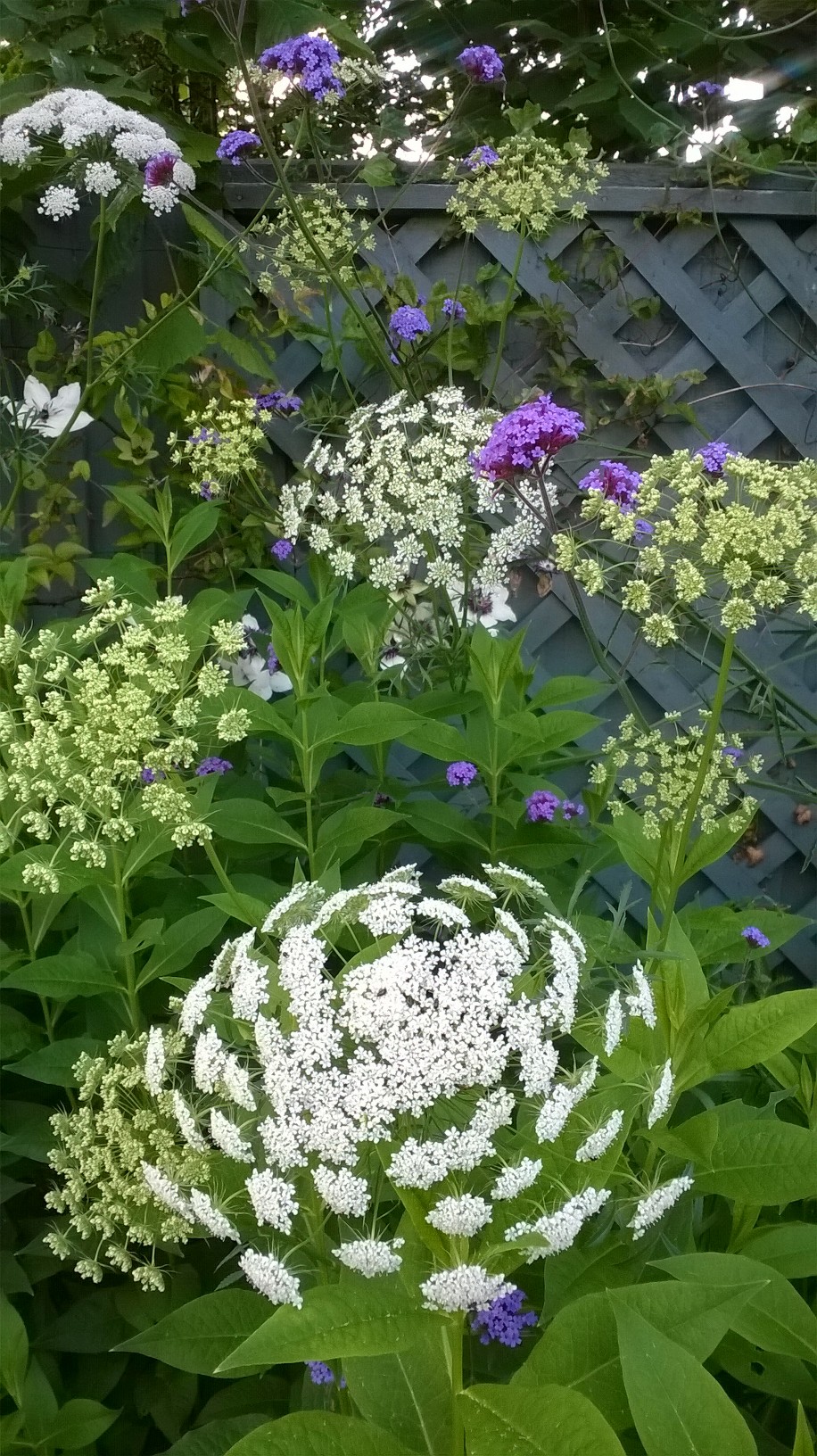 Ammi majus and Verbena bonariensis, both sown from seed by me
Self sown marigolds and Salvia nemorosa Caradonna. Marigolds remind me a my mum and Salvia, of a good friend.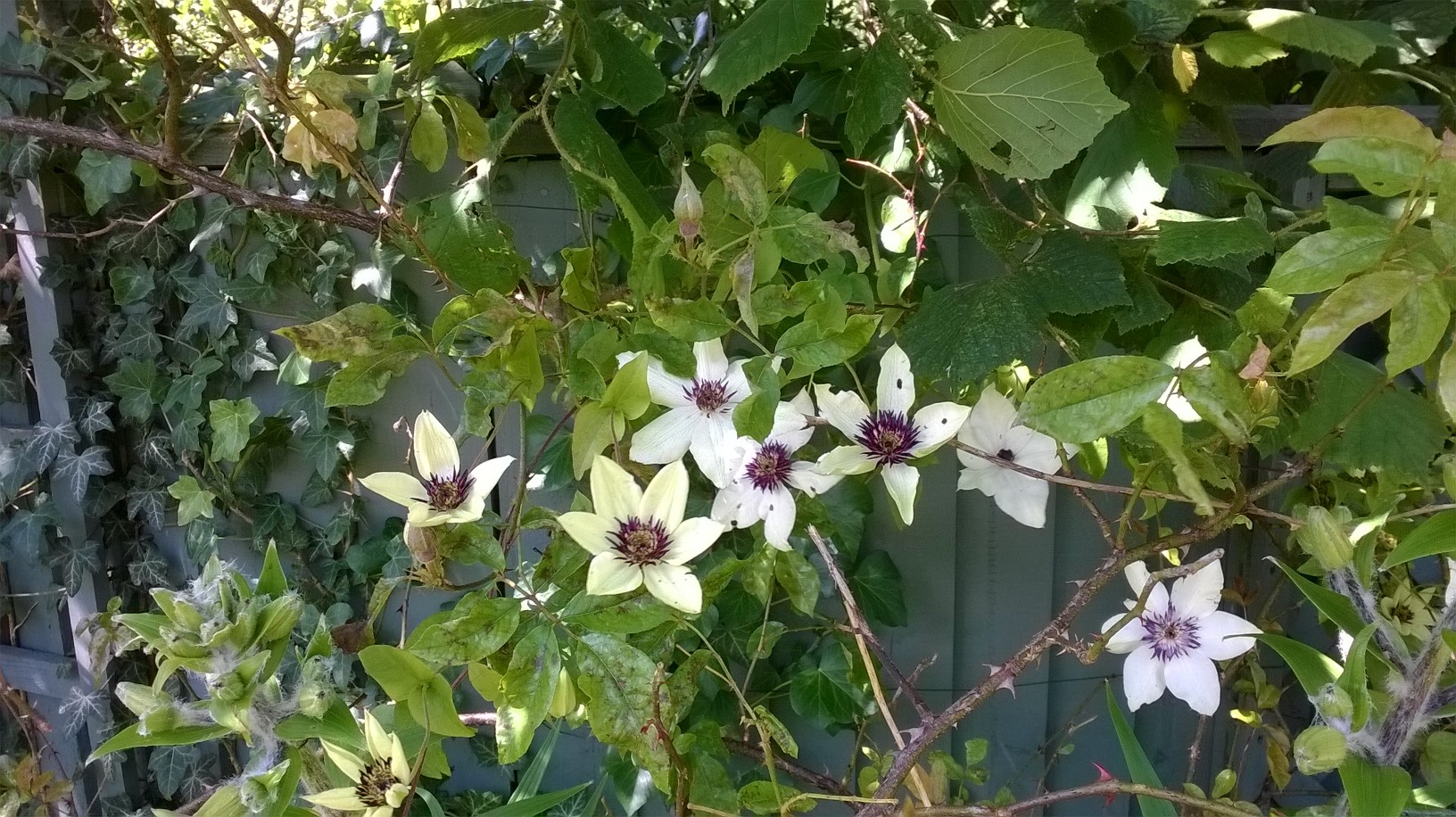 Passiflora caerulea - the passion flower. I've almost twice killed this plant! What a survivor!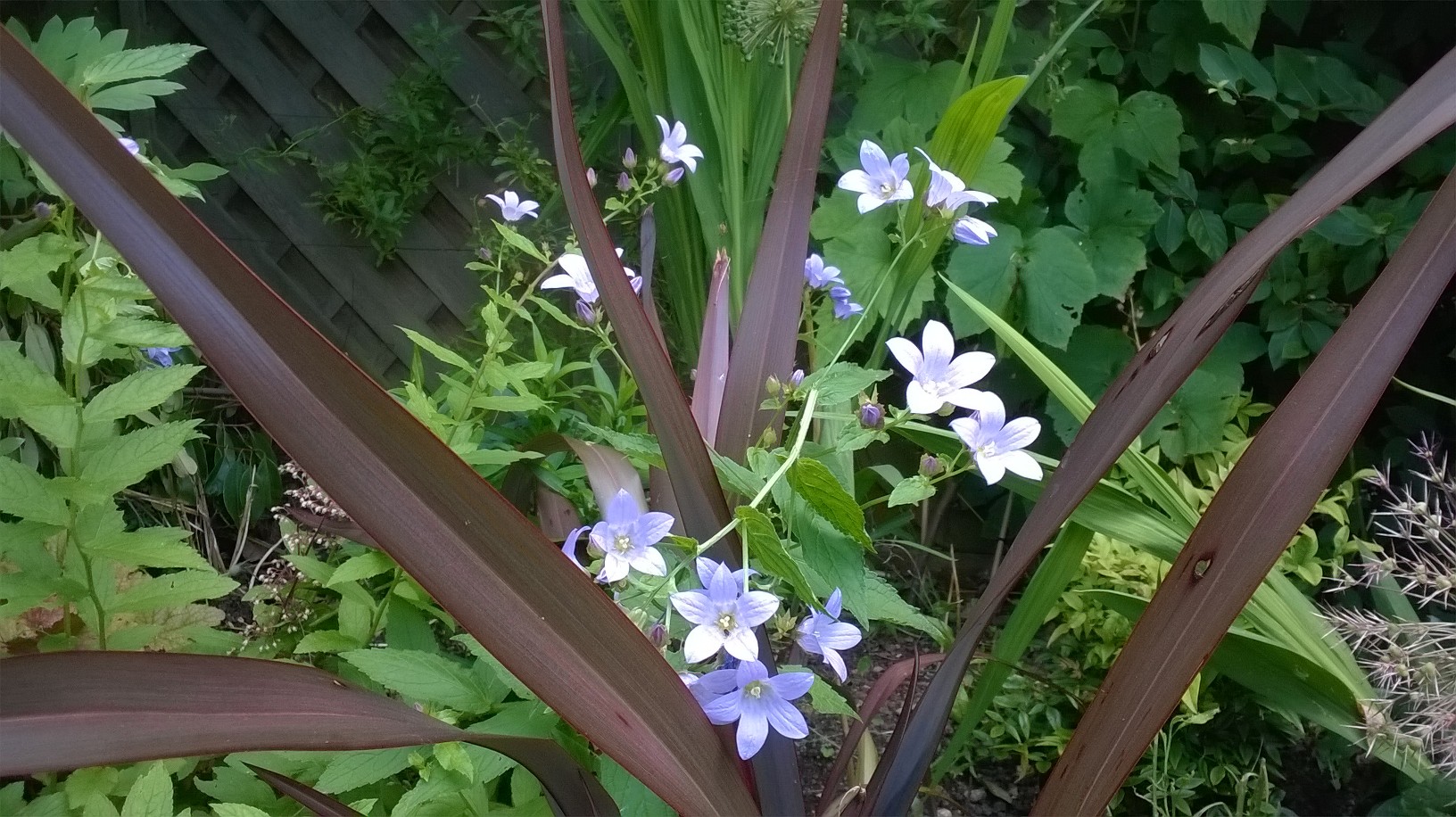 Phormium with Campanula latifolia. The Campanula is a gift from a good neighbour of mine!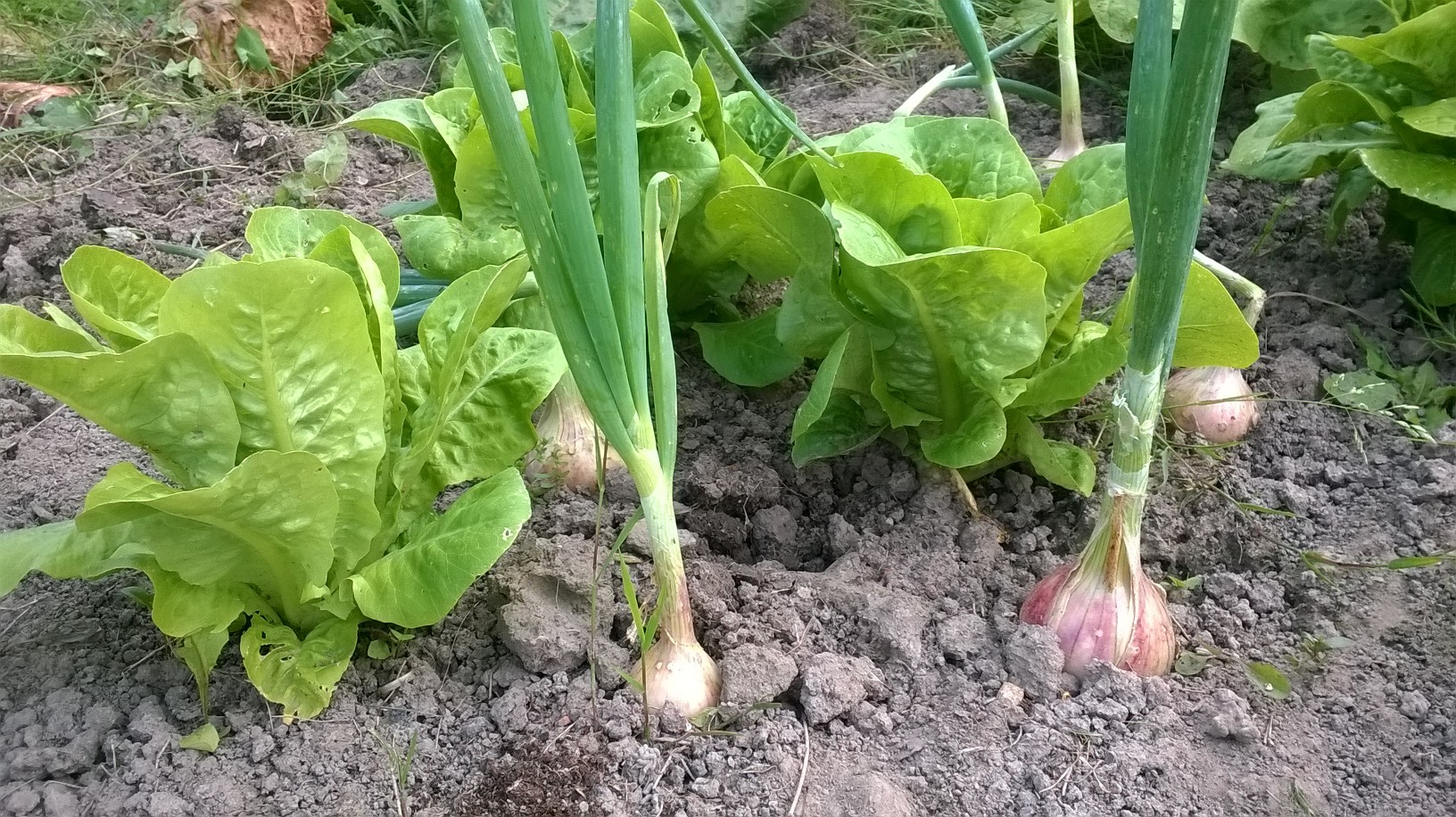 Down the allotment! lettuce and onions