The ground may be frozen and the fog has descended but now is a good time to be thinking of potatoes!
If you have a large empty space in your garden, or are fortunate to have an allotment, potatoes are a really useful crop to sow;
1. They are straight forward to grow, so you are likely to get a good crop
2. They help to break up our heavy Lindfield clay soil, thus improving soil condition for future crops
3. They help suppress weeds, making it a good crop for those with limited time.
4. Freshly harvested potatoes taste amazing!
About potatoes
Potatoes are grown from seed potatoes which are now available from on-line stockists and garden centres. They fall into two main groups – Earlies and Maincrop.
Earlies consist of the salad potato types, so are good for boiling but are not intended for roasting or chipping. As their name suggests, they crop earlier in the season than maincrop, which also means they are less likely to suffer with potato blight. Their main disadvantage is they don't store well for long periods.
Maincrop potatoes include varieties that are good for roasting and chipping and generally store well for long periods of time. Their main disadvantage is that they take longer to crop, so are more likely to be exposed to diseases such as blight. If you only have room for one type of potato, then Earlies are a safer bet.
What to do now
Early potato varieties need to be chitted. This strange gardening term refers to encouraging your potatoes to sprout.
Each seed potato will have a more rounded blunter end that has a number of "eyes"
Place your potatoes in an egg box, with the more rounded end upwards and leave them somewhere cool, airy and frost free, with plenty of natural light. Once the shoots are 1.5 -2.5cm long they are ready to plant out. This process takes about a month to six weeks, so if you are aiming to plant in early March, then now is a good time to get chitting.
Maincrop potatoes do not require chitting, so should be stored in a cool, dark, frost-free place until ready to plant.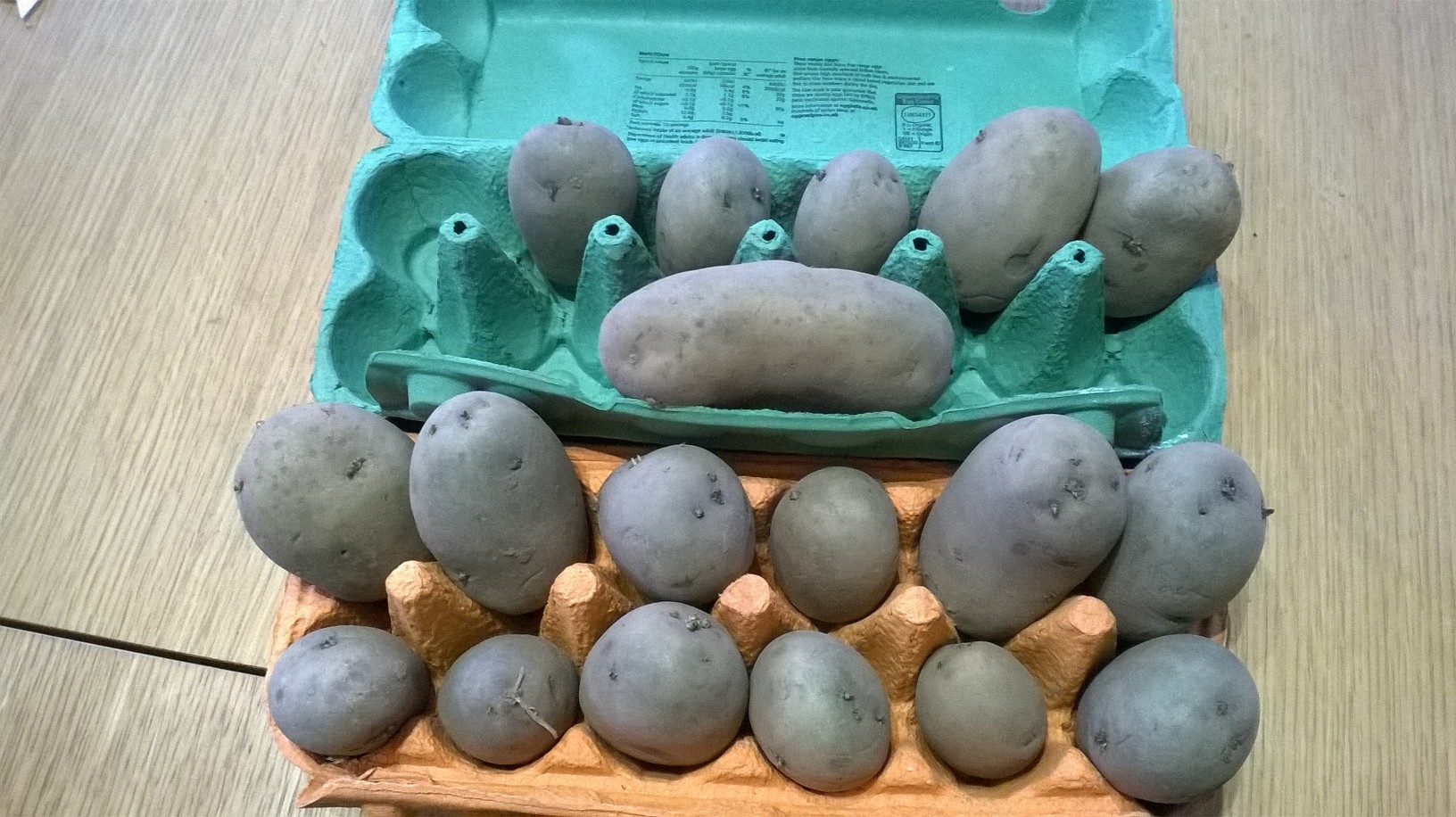 Pre-chit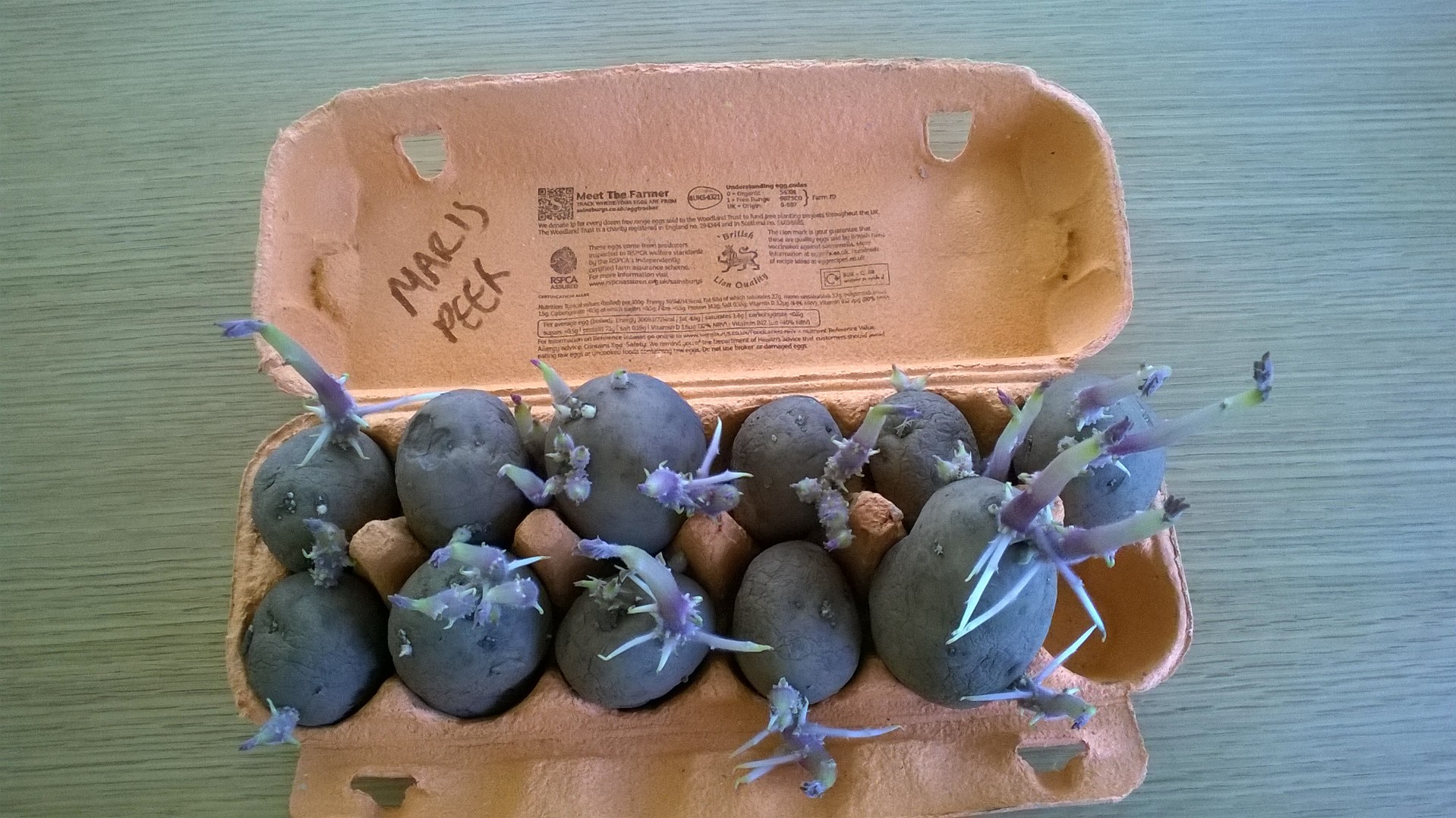 Chitted!